ARMIS and ARISTID support CARREFOUR in its digital ambitions.
CARREFOUR is speeding up the dematerialization of its commercial communication, by digitizing its catalogs, forging partnerships with industry giants Meta and Google, and focusing on ultra-local sales with start-up ARMIS.
ARISTID tools play a crucial role in this deployment, as they organize, improve the reliability of and enrich CARREFOUR sales data to feed these distribution platforms.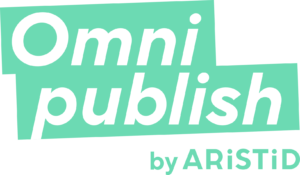 Designed by ARISTID, the Omnipublish platform has been implemented at CARREFOUR since 2017. This tool enables the digitization and structuring of all information linked to the brand's commercial communication (product images, names, characteristics, prices, media links, associated promotional offer, communication themes…).
This secure, harmonized and continuously enriched repository is indispensable for proposing personalized, omnichannel communication media in a very short space of time.
Thanks to this tool and ARISTID services, information flows concerning the offer can be cross-referenced with shopper data to create an infinite number of specific campaigns. Using ARMIS's artificial intelligence solutions, they will deliver a specific message to each customer via the most appropriate media channel.
The efficiency of these fully industrialized systems gives distributors much greater flexibility and responsiveness in the development of their marketing strategies. Today, sales performance depends on these value-accelerating connections, which open up an infinite number of new scenarios for winning and retaining customers!
SEE THE PRESS RELEASE IN FRENCH